Campus Dining Services provides a variety of 11 dining services on campus; 4 franchises and 7 self-operations. We aim to administer CSUDH students, faculty and staff with excellent quality  customer service at each of our operations. Please take the time and look at the various dining service options. For Street Food dates and locations, updates and events, please visit our Instagram (@campusdining_csudh).
Campus Dining Closed
Dining Operations: CLOSED until the end of the semester.
CLOSED: Catering, Toro Fresh, Union Grind, Everytable, Subway, Green Olive, Panda Express, Booked & Brewed, DH Sports Lounge, 1910 Cafe & Lounge, and both Grab N' Go's.
Introducing the Dining Debit Meal Plans
At the beginning of the semester, a specific amount of Dining Dollars is added to a student's Dining Debit. The amount is determined by the meal plan a student chooses (Deluxe, Premium, or Standard). Then a student simply uses his or her Dining Debit card, front loaded with the 9.5% tax relief, at any Campus Dining venue, dollar-for-dollar. This system gives students the liberty to eat what they want, when they want.
When choosing a meal plan, please consider the student's class and work schedule. We advise to consider the following questions when choosing a plan: Is it common for the student to commute home every weekend? Are classes scheduled for most of the day? Will the student be on campus 7 days a week? Does the student study in between class lectures? These are the questions that will help guide students ranging from housing that are generally on campus most days of the week, or commuters that are on campus less than 5 days a week on which meal plan will be right for them and their needs!
Please click HERE to see more information on the Dining Debit, plus a breakdown per tier list.
(Relating to the COVID-19 pandemic, the Dining Debit and the Dining Debit policy is subject to change without notice. For questions and concerns, please contact our office at (310) 243-3810 to leave a message or email us HERE).
Hours of Operations
Hours of Operations
01/21 - 05/08
Campus Dining Survey
Please take our quick online survey to let us know how we're doing!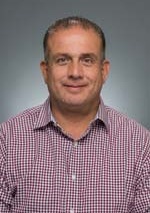 Ed Fimbres
Dining Services Manager
Ext. 2233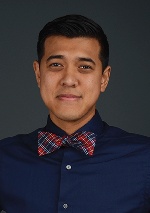 Eric Oum
Marketing & Innovation Project Coordinator
Ext. 2216
Loker Student Union. 1000 E. Victoria Street Carson, CA 90747
LSU 111 | Monday – Friday: 8:00 am – 5:00 pm
Phone: (310) 243 – 3814 | Fax: (310) 928 – 7169